Giving fleet managers the right tools with RoscoLive®
Improved user interface of RoscoLive® offers new experience with GPS tracking, live streaming video and customized reporting. See where all of your vehicles are in real time, using a single interface with full Google Maps functionality. RoscoLive allows you to watch and flag incident footage, stream video live from a vehicle, or share and download recordings.
All the tools you need including crystal clear livestreaming
Not only will the DV6 generate an alert to warn the driver, it will send an instantaneous SMS or e-mail alert to management, allowing for instant interventions and livestreaming to get ahead of potential major issues.
Transforming driver management with RoscoLive
Experience tomorrow's technology on today's roads with our high-performance driver management system.
Cutting edge technology to future proof your fleet
Thanks to new robust, innovative AI technology, DV6 will take your fleet productivity to the next level. Working intelligently together, RoscoLive and the new DV6 camera provide state of the art security for your drivers and fleet.
The power of video and data
Put yourself in the driver seat with powerful tools like trip replay. Go where your
drivers go, and see what your drivers see. RoscoLive helps fleets managers and
drivers work together to optimize productivity.
Go to online store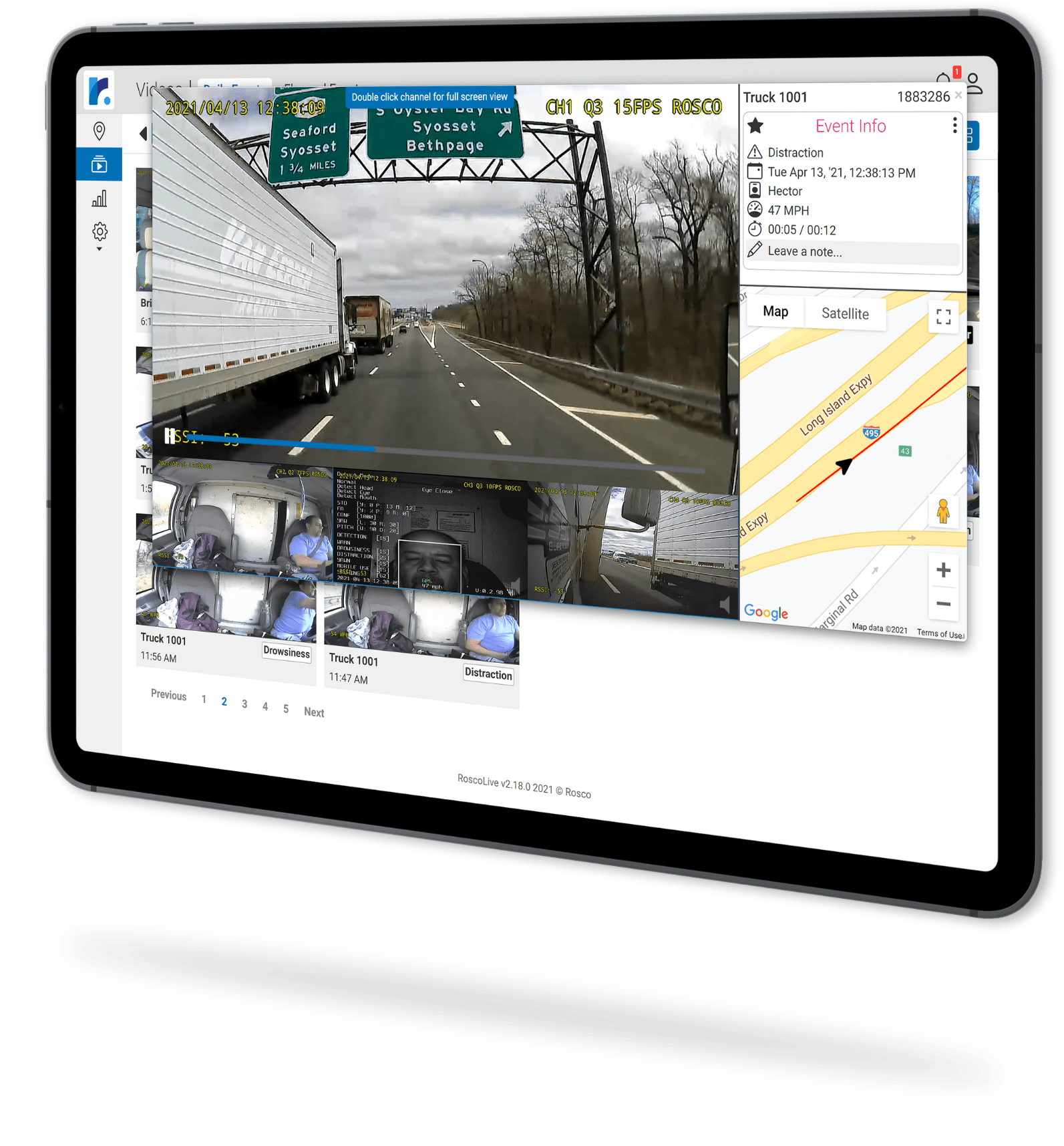 Support and protection for drivers
Rosco's new DMS links driver IDs to videos, vehicles, and events – helping you target training where it's needed, and set goals for individuals and teams.
Valuable data and knowledge
Get the whole story. RoscoLive offers customizable datasets on Events, drivers, vehicles, etc. to gather valuable insights for fleet efficiency.
Effortless Maintenance with OTA
RoscoLive offers over-the-air maintenance for easy hardware maintenance. Remotely upgrade DV6 firmware and format your SD card without removing it from the device!
Go to online store