About Geotab
Geotab is a global leader in connected transportation solutions, providing telematics — vehicle and asset tracking — solutions to over forty thousand customers in 150 countries. Geotab's open platform and Marketplace, offers hundreds of third-party solution options. Backed by a team of industry-leading data scientists and AI experts, Geotab is unlocking the power of data to understand real-time and predictive analytics — solving for today's challenges and tomorrow's world.
Find out more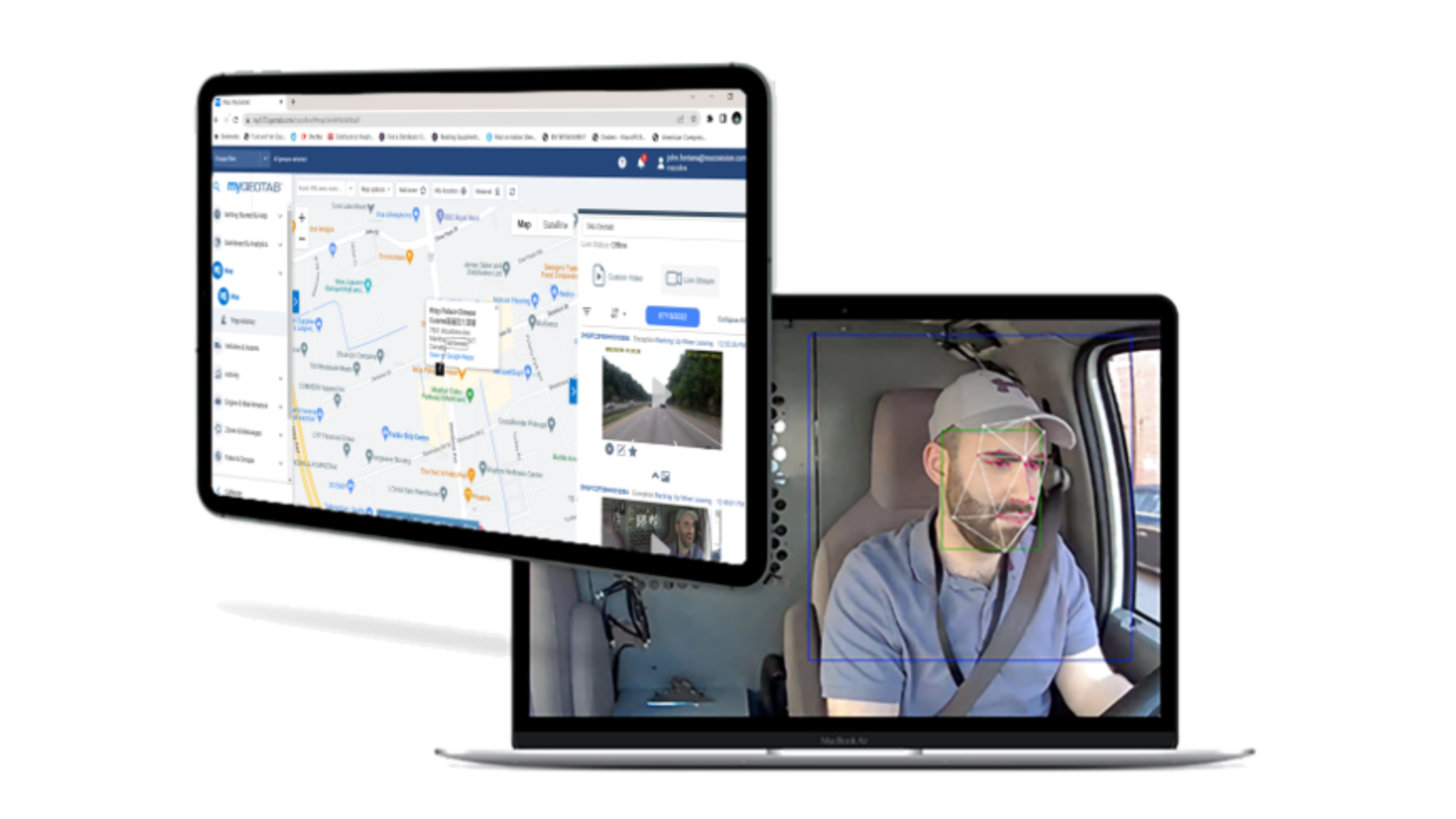 Geotab works normally in the vehicle and is 

fully independent of the integration 

hardware — no physical connections.

​

A true seamless integration uses the Rules 

already set in Geotab to create Exceptions 

and capture video.

​

GPS data, time stamp, and G-sensor data are 

still generated by Geotab.

​

This information generates the Exception 

alert and calls for a 20 second video clip from 

the integrated cloud storage.

​

The recording hardware connects 

independently via cellular service to send 

real-time data and video footage to the fleet. 

​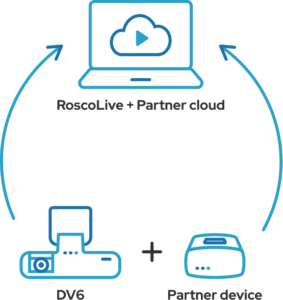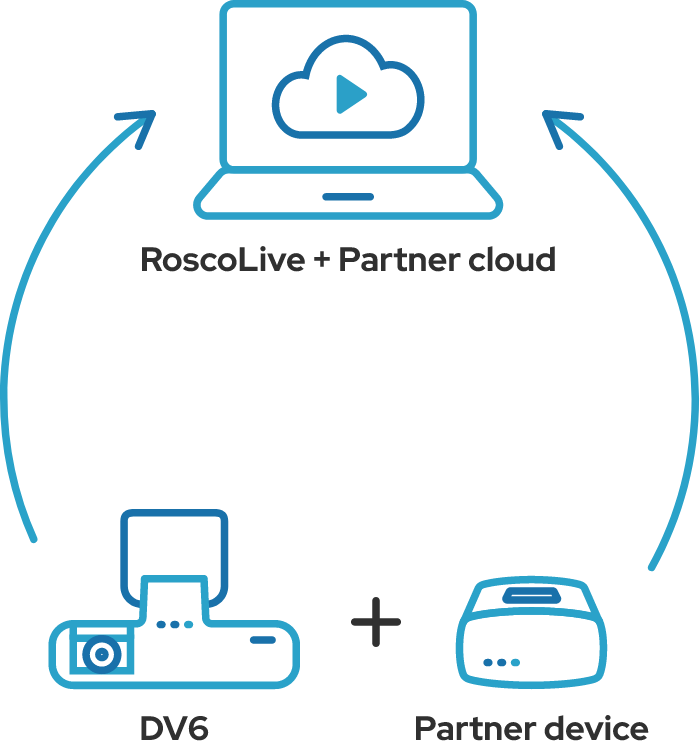 Geotab Marketplace
Rosco's DV6 add-in is now available at the Geotab Marketplace! Our dedicated Geotab support team includes an account manager, a national sales network, add-in software engineers, reseller support specialists, and tech support with a 90% focus on SaaS and IoT!
Our resellers are an extension of Rosco – your business is our business. We understand that one size does not fit all and will work to find the right solutions for you and your customers.
Rosco's AI-powered DV6 HD recorder is a dual camera continuous video and Exception recorder that seamlessly integrates with any Geotab GO Device. Rosco's new DV6 captures and processes FHD footage of the driver and the road with local and cloud storage options. It generates in-cab alerts for drivers when risky behaviors are detected, and provides data for fleet managers to help monitor safety trends over time.
Reasons to choose DV6 add-in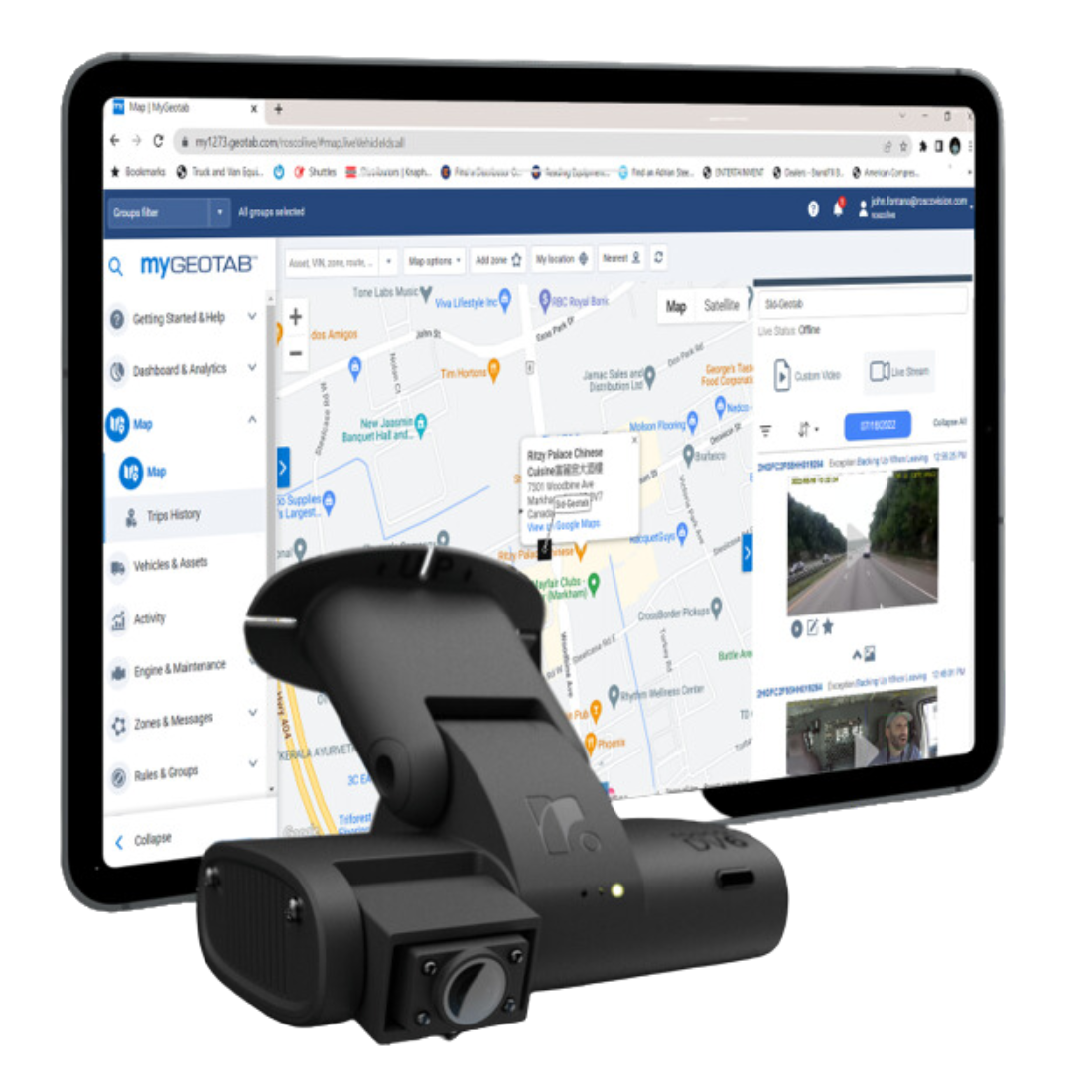 1. Rosco's Driver ID provides fleet managers with an easy way to connect drivers and safety data. Driver ID detection is available with a simple QR code scan (with physical ID card) through the cab-facing camera or through an app available on the Apple Store and Google Play. 
Identify the safest drivers, as well as the drivers that need extra training to optimize fleet safety.
Run safety reports by Driver to identify your best drivers and those that need more training.
Rank Drivers with safety scores based on Events and DMS alerts.
Set safety goals for individuals, teams, and even your entire fleet.
2. Rosco works to find the right solution for everyone. Rosco has plans and options available for different circumstances with as low as $0 down.
We're certified by major carriers in the US (T-Mobile, Verizon, AT&T, and First Net powered by AT&T) and Canada (Bell Canada).
You can even use your own SIM to help lower your monthly costs!
3. Resellers are an extension of the Rosco family. We co-brand, share  leads, and even demo together. Your business is our business.

4. Our installer App makes installs easy as 1-2-3.
We offer a guided install process with an emailed installation report including pictures at completion for proof and quality of install.
Calibrate your camera within the app itself.

5. With RoscoLive, you don't have to sacrifice quality for convenience –  you get the best of both worlds.
RoscoLive makes live streaming the new standard, not just a premium feature.
Not only do you get access to videos stored on the RoscoLive cloud for up to one year, you can also make custom video requests through MyGeotab.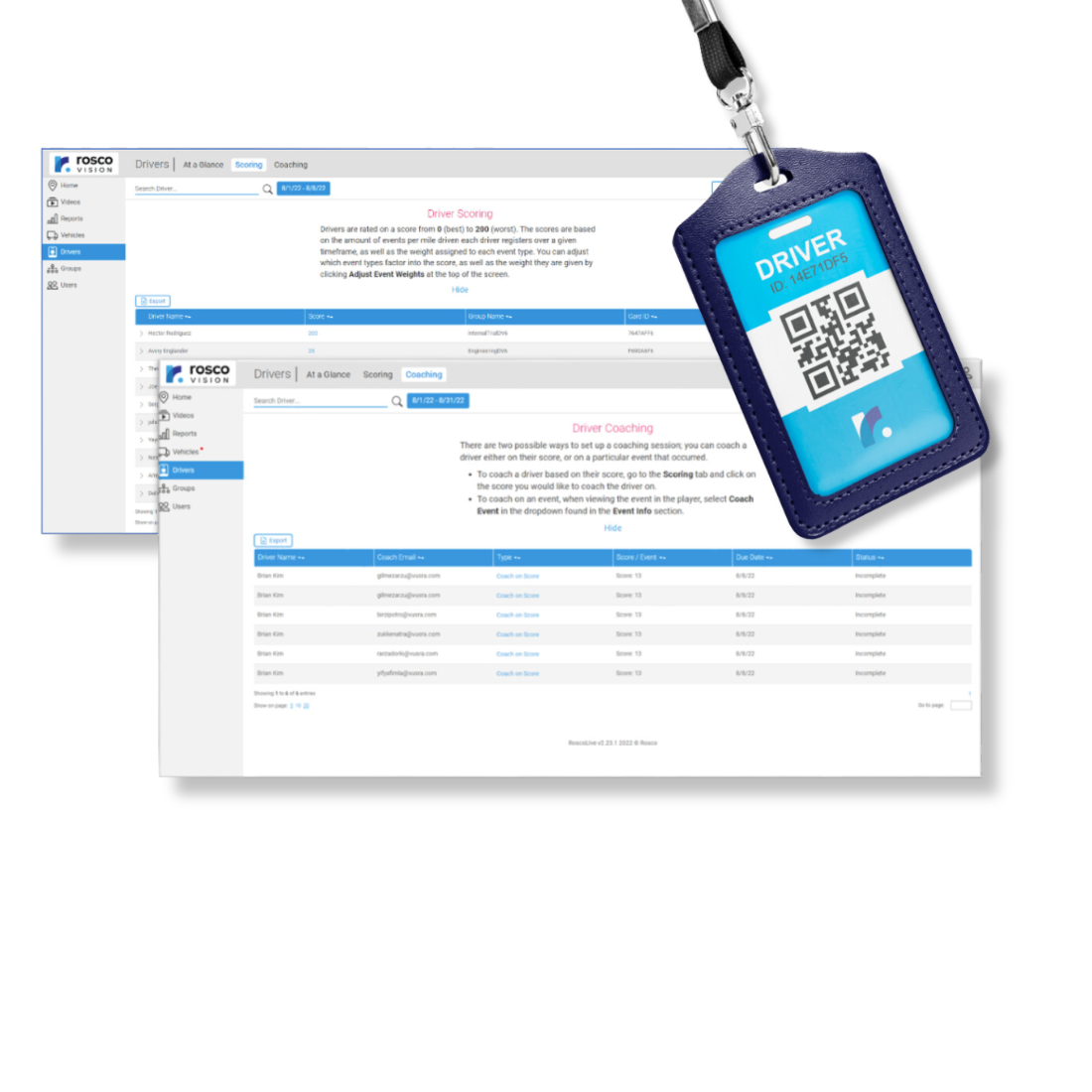 Protection & Privacy
Your data is protected. Rosco's cloud infrastructure meets all of the modern requires for  file security and data protection. All PII (personally identifiable information) is protected  and never shared. HIPAA sensitive? We got you covered. Rosco caters to all emergency,  health, and safety fleets.
Driver's don't want to be recorded? That's okay! Rosco allows users to turn off in-cab  recording while still maintaining DMS features.
Our DV6 dash cameras are the most secure on the market, featuring tamper resistant  access to the power harness, memory, and camera lens angles.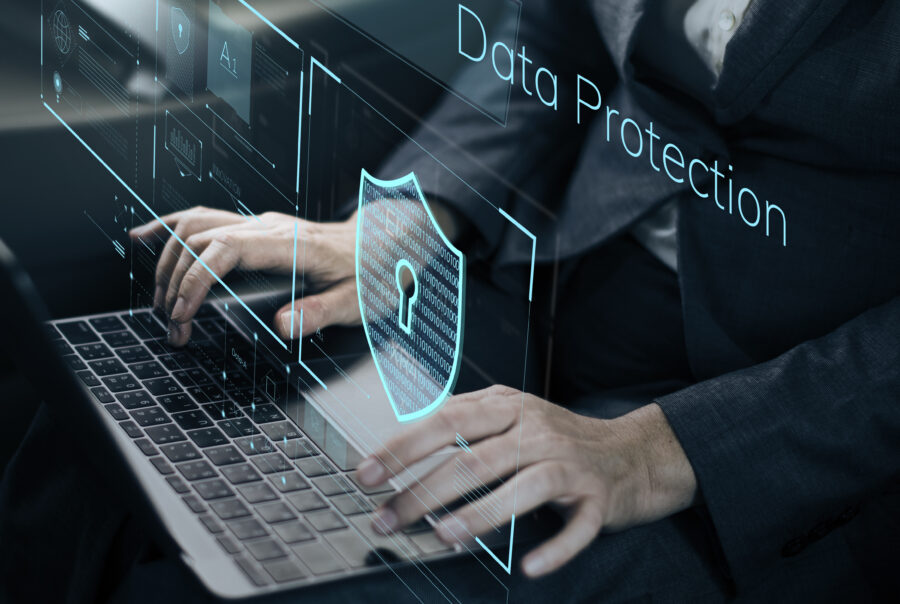 Keeping our roads safe for more than 100 years
Resources
Download the presentation below and dive into the powerful capabilities and benefits of this partnership, designed to enhance fleet management and safety.
Frequently asked questions
Ready for the future?
Fill out the form to the right to get in touch!